A step forward
A new age of cleaner hybrid electric vehicles is here, and Ford Puma embodies this new direction. Offering a choice of new forward-thinking, advanced EcoBoost hybrid petrol options, the Puma engines deliver outstanding performance, together with impressive fuel economy and noticeably lower CO2 emissions figures than other conventional, non-hybrid engines.
Puma's EcoBoost Hybrid technology incorporates a small electric motor with a 48 volt battery to help improve efficiency. EcoBoost Hybrid, a mild hybrid powertrain, cannot be driven solely on electric power; instead the electric motor provides additional support to the petrol engine when needed, helping both to increase your vehicle mileage, and reduce emission figures. There's no need to connect Puma to an external power source, as the separate 48 volt battery pack which powers the electric motor is recharged while you drive. Regenerative braking works by redirecting energy from the brakes and back into the mild hybrid battery.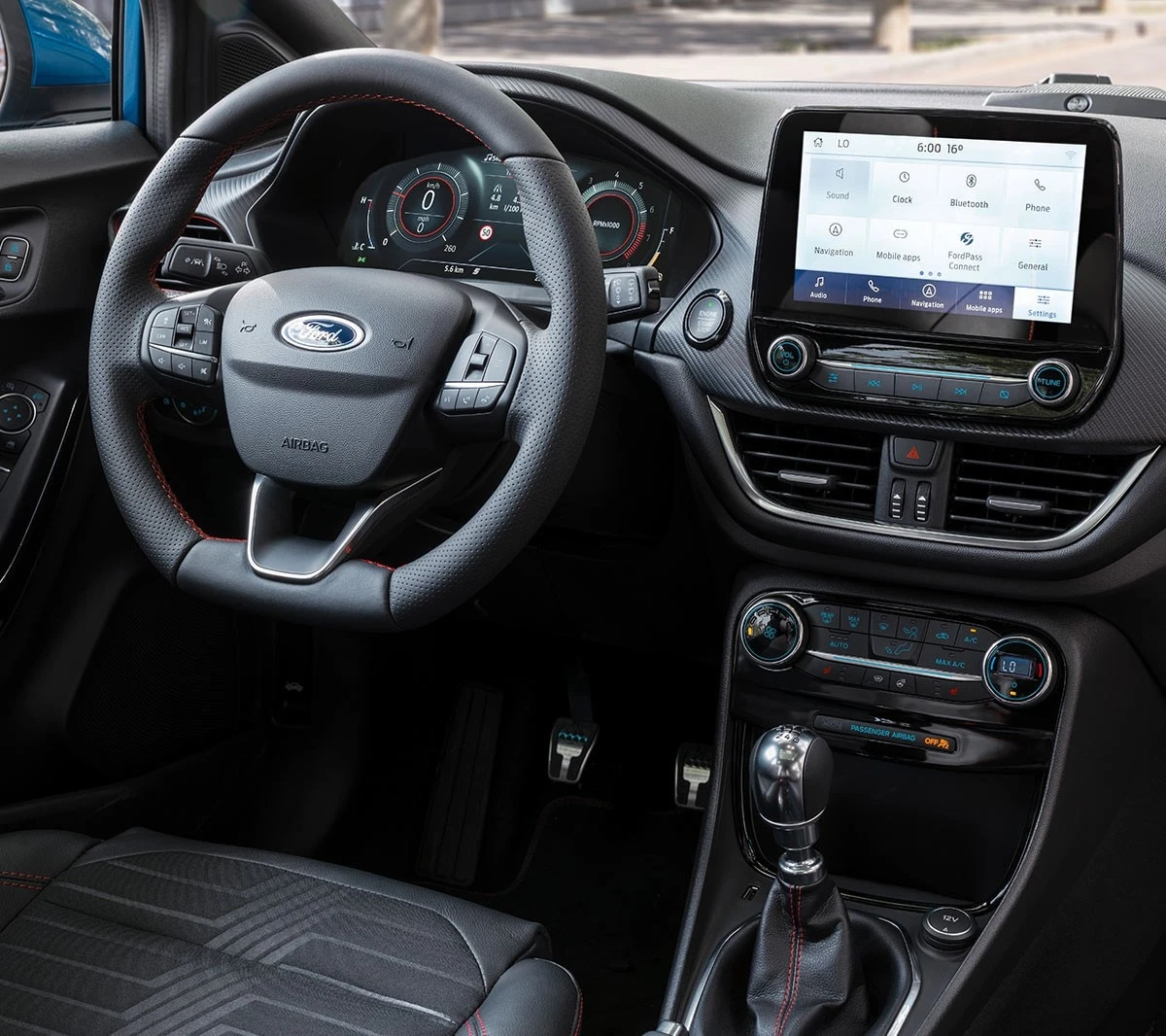 Award-winning performance
Clean doesn't have to mean compromised. The 1.0-litre Ford EcoBoost petrol engine is a six-time winner at the International Engine of the Year awards. And no wonder. Available on Puma with a choice of 125 PS or 155 PS hybrid options, you'll enjoy all the uncompromised performance you'd expect from a conventional 1.5-litre engine, but with round better fuel economy and lower CO2 emissions – making it not only cleaner for the environment, but also kinder on your running costs!
New Puma Titanium
recommended retail price from €24,418
New Puma ST-Line
recommended retail price from €25,701
New Puma ST-Line X
recommended retail price from €27,448
New Puma ST-Line X Vignale
recommended retail price from €28,644